About
The Machine in the Garden is an independent gothic/darkwave duo featuring Roger Fracé and Summer Bowman. Since their formation in the early 1990s, Roger and Summer have developed and advanced their unique style through years of collaborating and intertwining their musical tastes. The band has developed their own unique style and released eight full-length albums and one EP.
Recent News
New Compilation: La Danse Macabre 9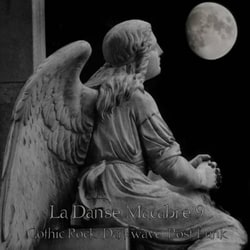 We are proud to be included on the newest At Sea Compilations release, "La Danse Macabre 9," now available on their Bandcamp page. Only €5 for 36 songs—check it out!
Live Shows
No live shows are scheduled at this time.
Interested in booking the Machine in the Garden? Please contact us.